Enzu Managed Hosted Applications
Your organization is unique and so may be your applications. If you're running proprietary or non-standard software applications, that doesn't necessarily mean that you're stuck managing them in-house while you're outsourcing everything else. Enter Enzu's Managed Hosted Applications solution.
You're Invited to Enzu. It's BYOA! (Bring Your Own Apps)
Our engineering team will review your custom applications, analyze their deployment requirements and interface with your software vendors or developers to ensure we can manage your software within our hosted infrastructure.
Our expert solution architects work with you to move your applications to the cloud. Once your apps are installed in our hosting environment, we don't set it and forget it. We help you configure your apps, tune them to your usage patterns and perform routine maintenance like software updates and security patches.

End-to-End Management from Infrastructure to Application
We take care of more than just your apps. Enzu's Managed Hosted Applications solution follows a true software as a service (SaaS) model, which includes management from the infrastructure to virtualization and from the OS to application. It's a complete makeover! Take a look at the before and after images: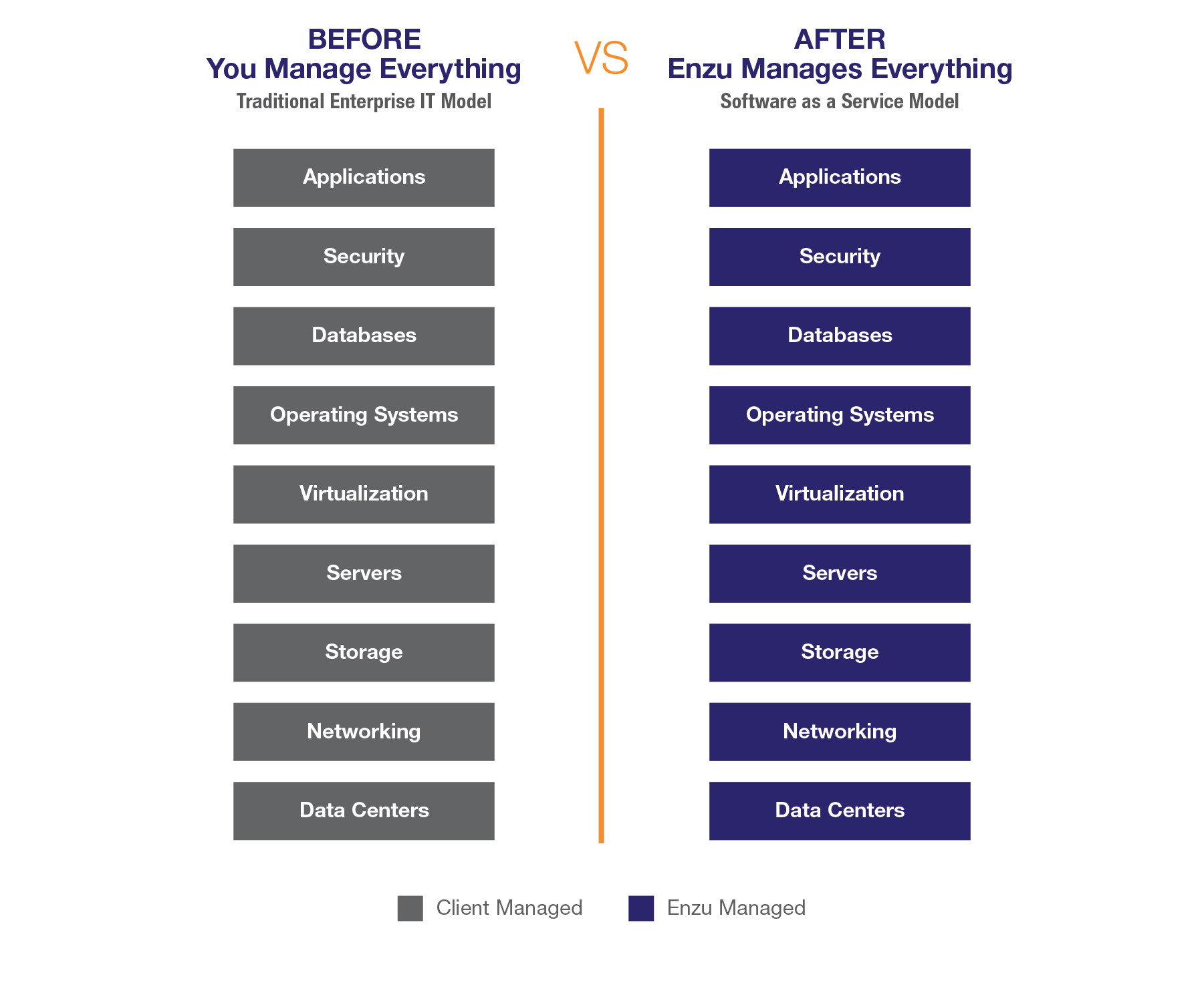 Ready to Offload Management of Your Custom Apps?
Consult our solutions specialist today.