Your Infrastructure 'as a Service'
Enzu Hosted Infrastructure Services
We provide hosting solutions for your computing requirements on optimized private cloud platforms located in our geo-redundant data centers. Infrastructure-as-a-Service (IaaS) delivery enables your teams to access your systems through a direct Internet or data connection, boosting availability and shrinking management overhead.
Benefits of Enzu Hosted Infrastructure Services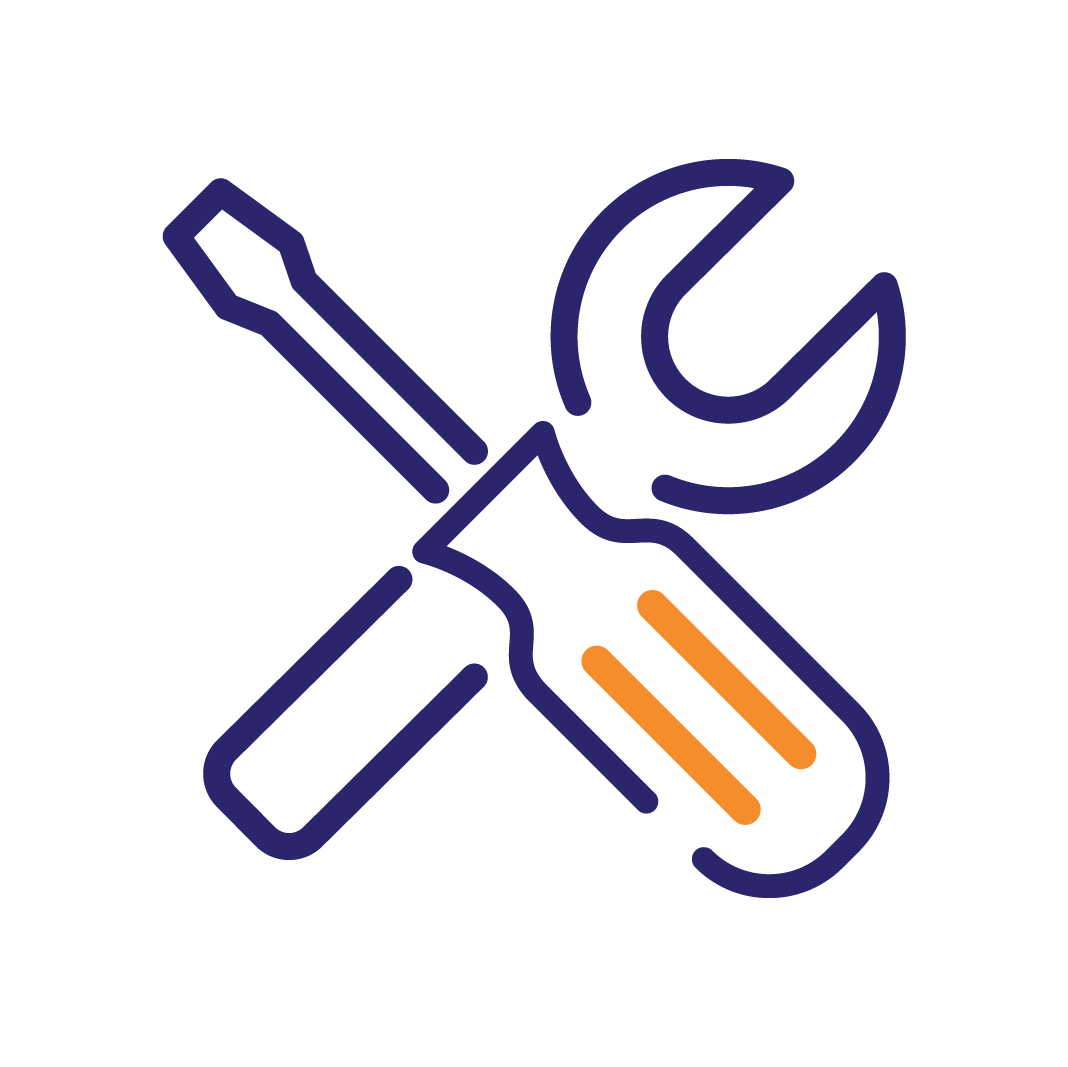 Offload Maintenance
We manage your computing hardware, so you can reallocate your in-house IT staff to focus on your strategic business initiatives.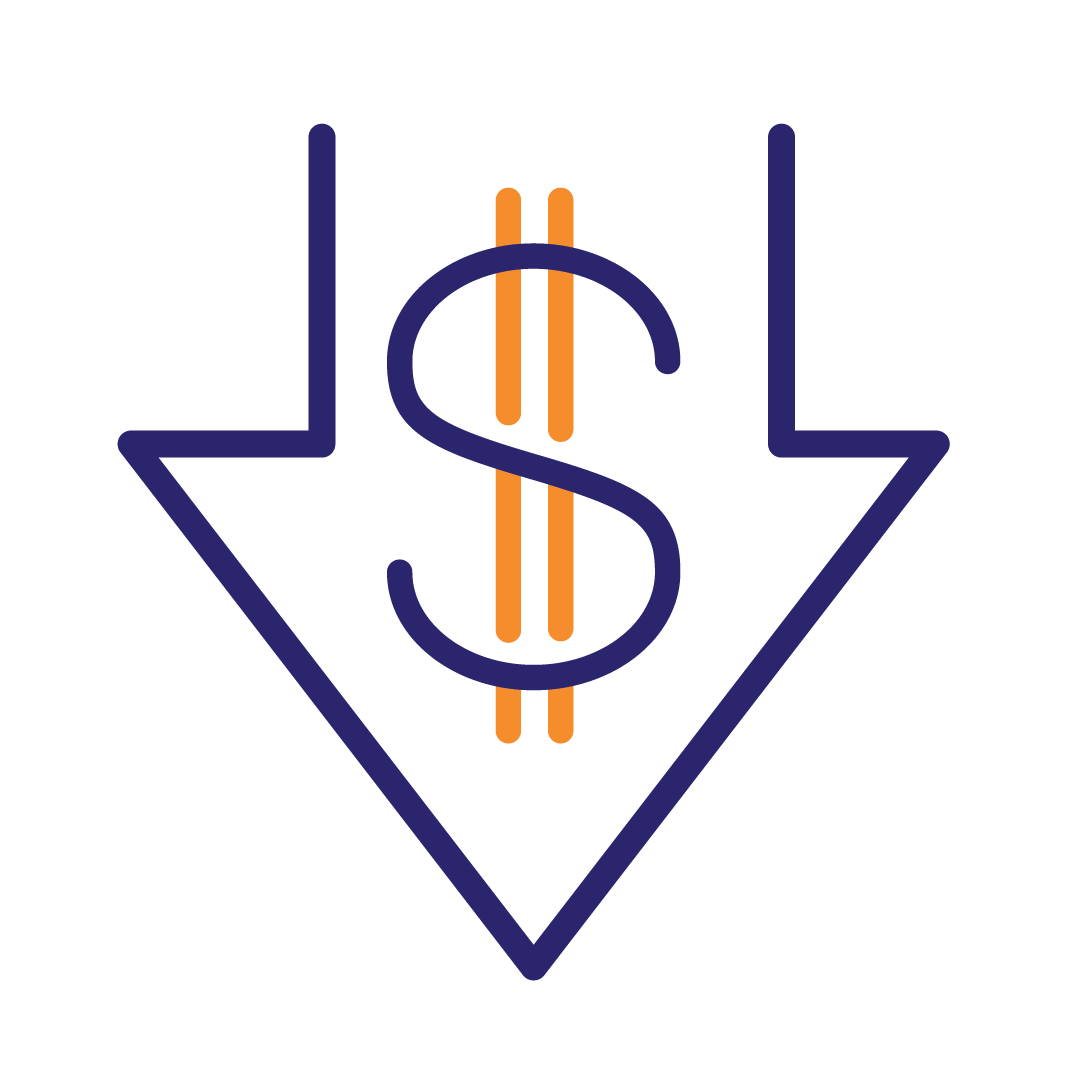 Lower Costs
Avoid the capital costs of buying and managing hardware. It's included in your monthly subscription fee.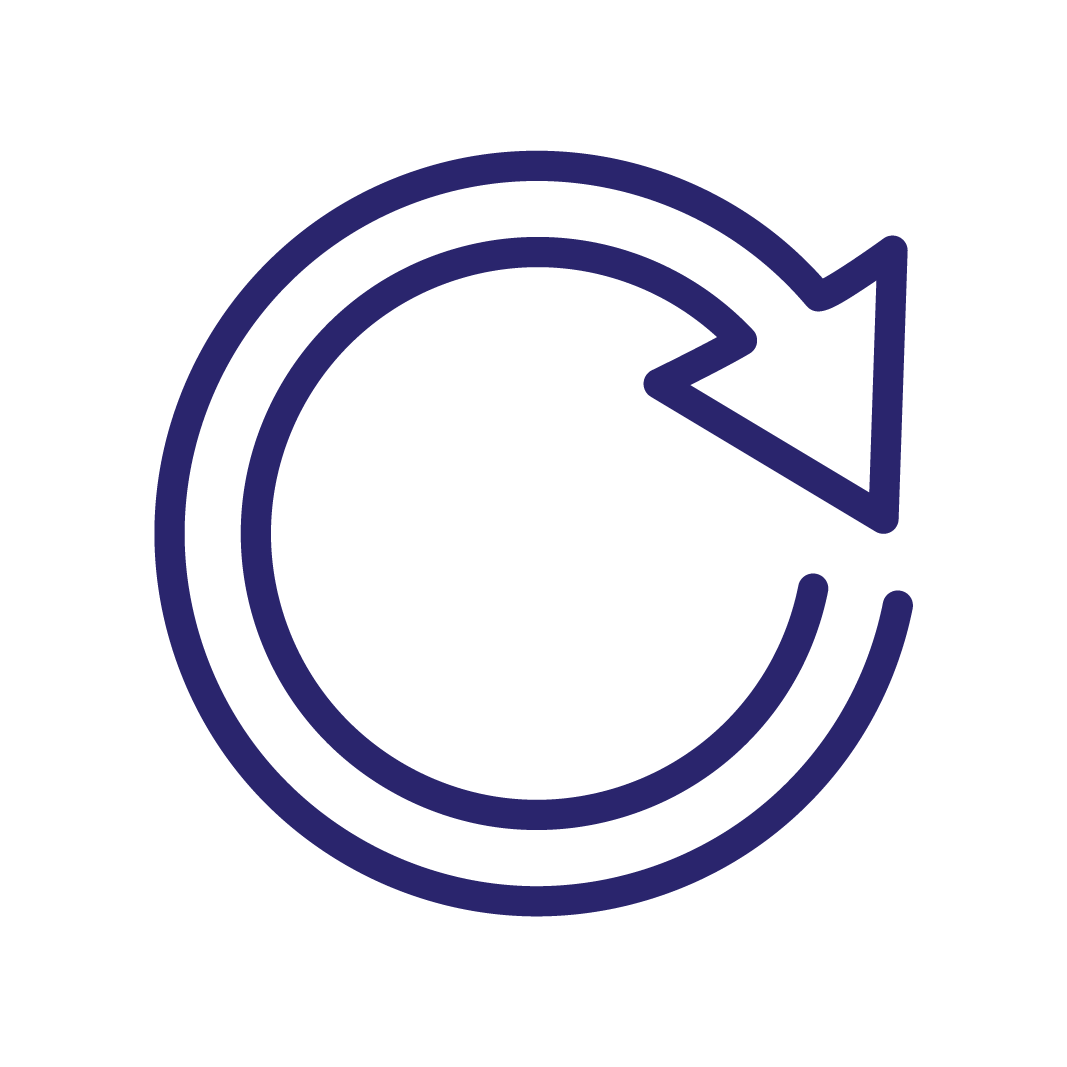 Business Continuity
Natural disaster or outage at your office? Access critical computing resources in the cloud from wherever you are 24/7/365.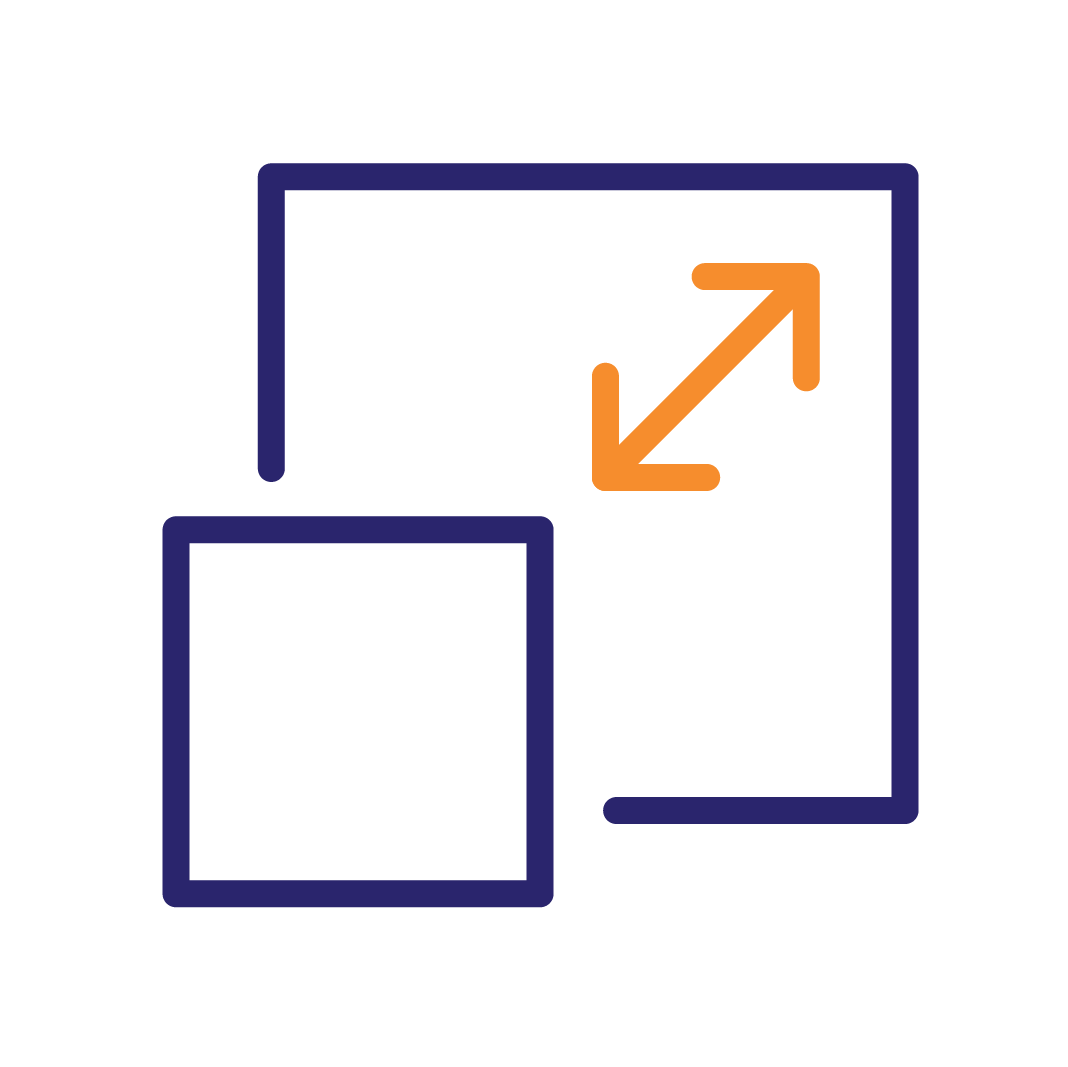 Scale as Needed
Easily expand your computing capacity temporarily with our bursting and failover services, or for long-term growth by adding hardware as needed.
Features of Enzu Hosted Infrastructure Services
Built-In Compliance – Our solutions are engineered to meet stringent audit and compliance requirements for HIPAA, SAS70/SSAE16, PCI and more.
24/7 Monitoring – We track availability of your critical systems in real time and monitor key capacity factors, such as memory, disk performance and bandwidth usage.
DDoS Protection – Our systems are defended against common flood assaults as well as complex Layer 4-7 protocol and application attacks so critical services remain online even during an attack.
100% Uptime SLA – We operate redundancy-driven solutions with the tightest SLAs in the business— 100% uptime on power, network and cooling with n+1 infrastructure.
Self-Healing – Our systems perceive when they're not working correctly and automatically make necessary adjustments to restore normal operation.
Distributed – Computing functions are shared among multiple systems across different locations for efficiency and redundancy.
Got Specialized Hardware?
 No problem! We may be able to host and manage that, too, with our Managed Hosted Infrastructure Services.
We've Got Your Back-End
Our expert solution architects work with to move your infrastructure to the cloud. We manage the process from install to configuration to tuning and maintenance.

Cut Your Infrastructure Management Workload in Half!
Our team of design engineers will review your business and application requirements to design highly available infrastructure, leveraging Enzu Data Center as a Service, Private Cloud, Bare Metal Cloud, Disaster Recovery as a Service and more!
Your critical infrastructure is backed by our industry-leading SLA, and our team of highly skilled support engineers are here 24 hours a day, 7 days a week to monitor and respond to any concerns. Literally, you can cut your management load in half.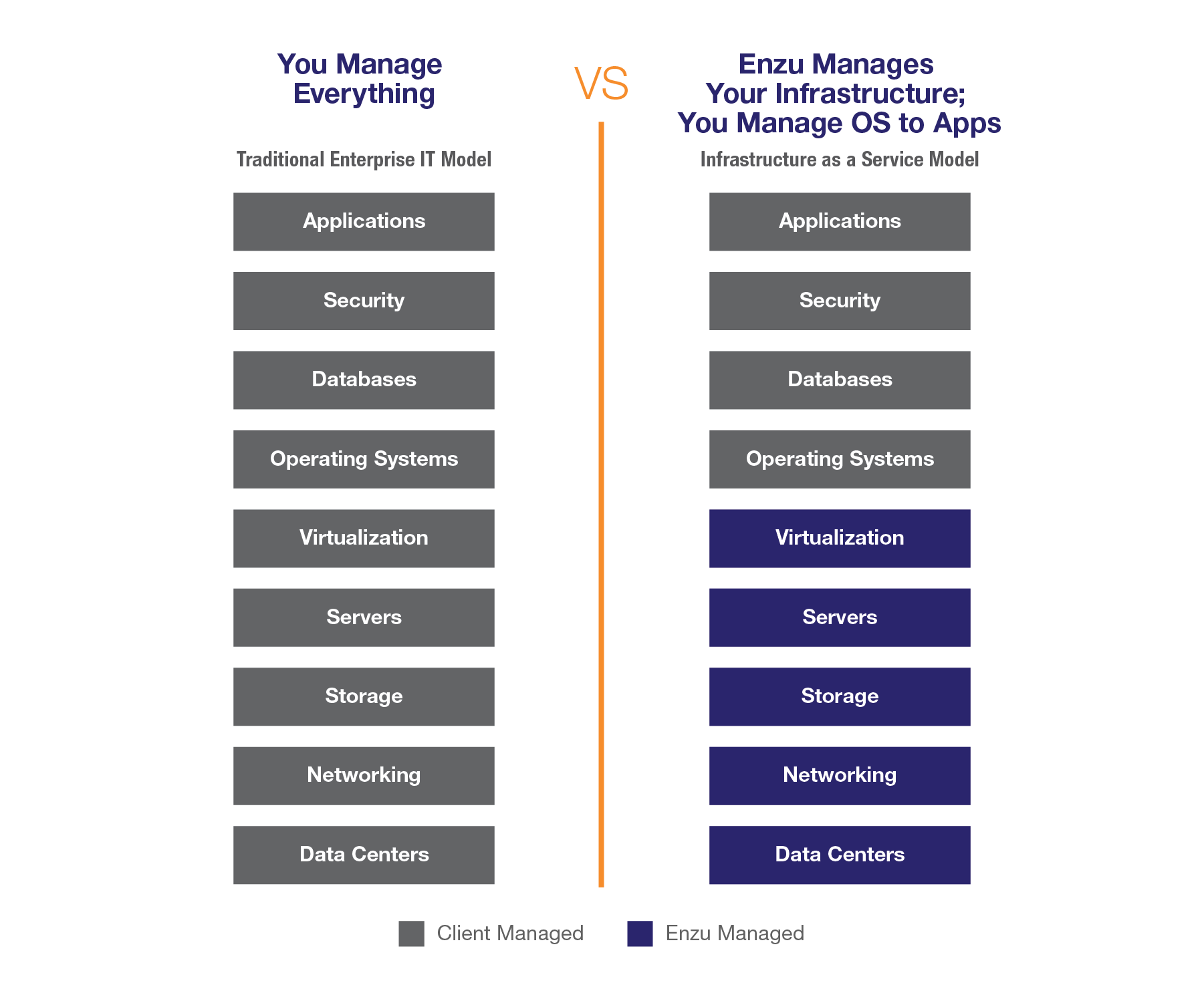 Ready to Put Your Infrastructure in the Cloud?
Consult our solutions specialist today.