Enzu Managed Hosted Infrastructure
Do you have a specialized piece of infrastructure hardware – an appliance or widget that is critical to your operations? Don't let that stand in the way of outsourcing your infrastructure. There's a good chance that we can host and manage your equipment for you in our data centers. You maintain full ownership and control.
You're Invited to Enzu. It's BYOH! (Bring Your Own Hardware)
Our engineering team will review your hardware, analyze their deployment requirements and interface with your hardware vendors or developers to ensure we can manage your hardware within our hosted infrastructure.
Our expert solution architects work with you to move your hardware to our hardened environment. Once your equipment is installed in our hosting environment, we don't set it and forget it. We help you configure it, tune it to your usage patterns and perform routine maintenance like updates and security patches.

Cut Your Infrastructure Management Workload in Half!
Our team of design engineers will review your business and application requirements to design highly available infrastructure, leveraging Enzu Data Center as a Service, Private Cloud, Bare Metal Cloud, Disaster Recovery as a Service and more!
Your critical infrastructure is backed by our industry-leading SLA, and our team of highly skilled support engineers are here 24 hours a day, 7 days a week to monitor and respond to any concerns. Literally, you can cut your management load in half.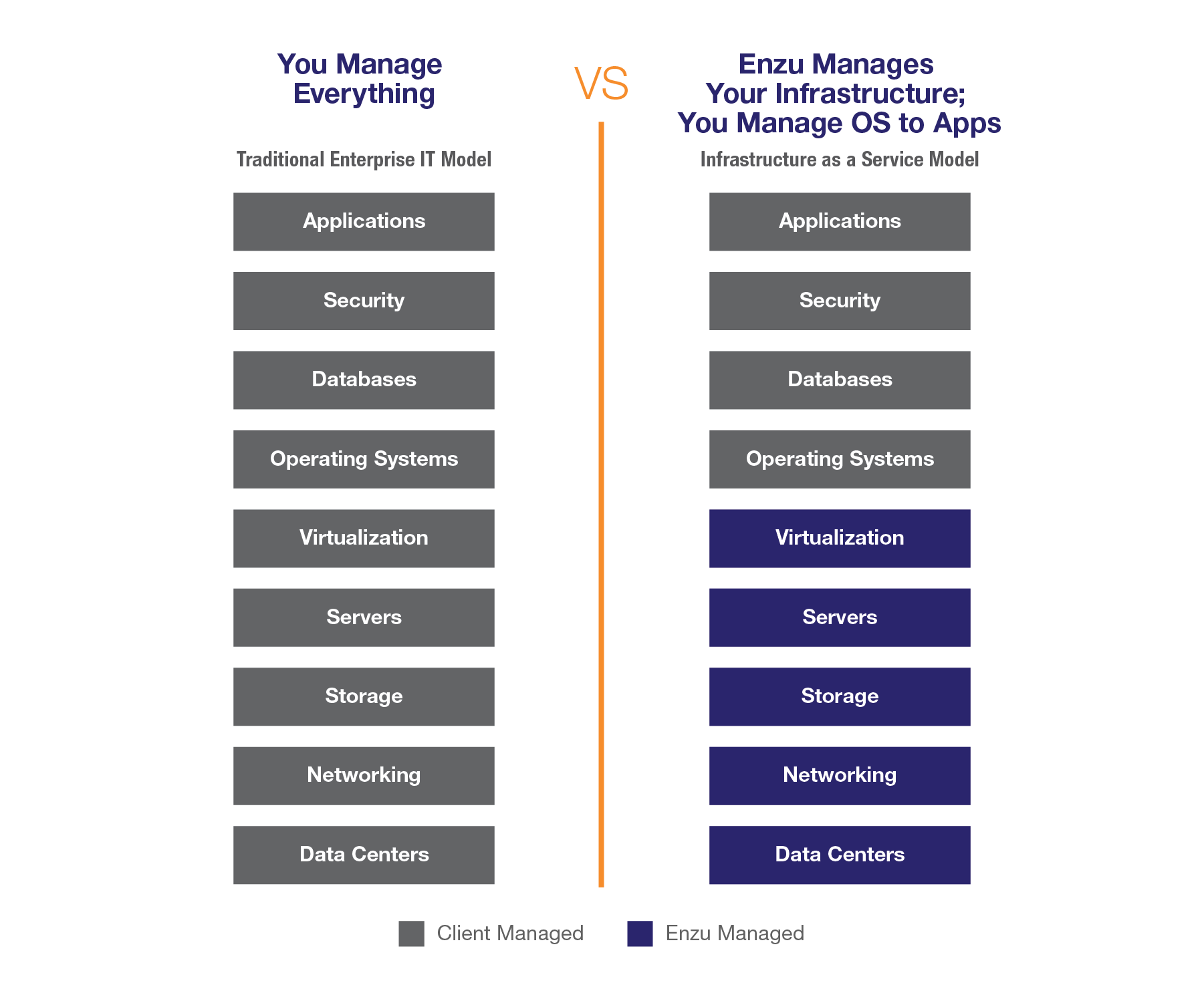 Ready to Offload Management of Your Critical Infrastructure?
Consult our solutions specialist today.